St. John's Transportation
About St. John's Transportation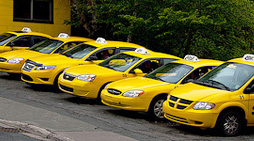 When you're in St. John's you can get around everywhere in the city by a public transport called Metrobus. Metrobus is owned by the City of St. John's, Newfoundland and it caters its services in St. John's and also Mount Pearl. The bus fares are as below:
| (metrobus) | ADULT | SENIOR | CHILD |
| --- | --- | --- | --- |
| Cash Fare | $2.25 | $2.25 | $1.75 |
| 10-Ride Pass | $20.00 | $15.00 | $15.00 |
| 30-Day Pass | $70.00 | $45.00 | $45.00 |
| Semester Pass | $245.00 | | |
Prices updated on Sept. 5th 2011
To create a more convenient and enjoyable bus ride, Metrobus provides free Wifi for easy access to internet for people on board. Besides, sometimes it offers some attractive fares for instance, $1 bus fares every Friday in August. If you go to Metrobus website, http://www.metrobus.com you will obtain so much information about Metrobus such as bus schedule, bus fares, etc. In addition, you have the option of taking cab to get around the city and other cities/towns nearby.
To travel within Newfoundland, there is a bus service called DRL-LR and it caters coach service with 25 stops across the Island of Newfoundland. In its webpage http://www.drl-lr.com, it provides the bus fares where you can calculate the cost of your journey from one place to another.
In Newfoundland Island, it offers ferry service that can take you to the main mainland, another island, or remote coastal communities. Normally, the ferry service provides you with a wide range of accommodations and features for instance deluxe cabins, dormitory sleepers, full meal and beverage service, live entertainment, movies, and children's activity programs. There are a number of ferry service providers such as Marine Atlantic Inc. and Saint Pierre Ferry Service. Also, you can go to the respective ferry service providers' webpage to find out the fares that they offer.